TURKEY
Lebanon - Syria - Turkey - Iran - Turkmenistan - Uzbekistan - Tajikistan - Kyrgyzstan - China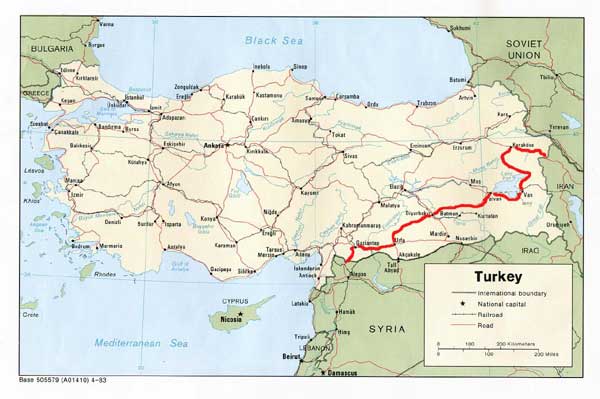 Visa information on Turkey: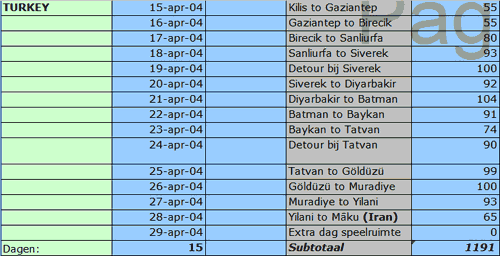 Background information on Turkey:
Present-day Turkey was created in 1923 from the Turkish remnants of the Ottoman Empire . Soon thereafter, the country instituted secular laws to replace traditional religious fiats. In 1945 Turkey joined the UN, and in 1952 it became a member of NATO. Turkey intervened militarily on Cyprus in 1974 to protect Turkish Cypriots and prevent a Greek takeover of the island; the northern 37 percent of the island remains under Turkish Cypriot control. Relations between the two countries remain strained, but have begun to improve over the past few years. In 1984, the Kurdistan Workers' Party (PKK), a Marxist-Leninist, separatist group, initiated an insurgency in southeast Turkey , often using terrorist tactics to try to attain its goal of an independent Kurdistan . The group - whose leader, Abdullah OCALAN, was captured in Kenya in F ebruary 1999 - has observed a unilateral cease-fire since September 1999, although there have been occasional clashes between Turkish military units and some of the 4,000-5,000 armed PKK militants, most of whom currently are encamped in northern Iraq. The PKK changed its name to the Kurdistan F reedom and Democracy Congress (KADEK) in April 2002.
The Lonely Planet reports:
Check your Midnight Express stereotypes at the door - this is a rapidly modernising country with one foot in Europe and one in the Middle East . It's not all oriental splendour , mystery, intrigue and whirling dervishes but it is a spicy maelstrom of history knocking up against a pacy present.
The Turkish people have an unrivalled reputation for hospitality, the cuisine is to die for, the coastline is a dream, and many Turkish cities are dotted with spectacular mosques and castles. And while costs are rising, Turkey remains the Mediterranean 's bargain-basement destination.
There's an enormous variety of things to see and do ranging from water sports to mountain trekking, archaeology to night-clubbing and river rafting to raki drinking. Whether you leave Turkey with magnificent carpets, amulets to ward off evil, belly-dancing tips, an appreciation of its history, or just a tan, you're likely to want to go back for more.
Factsheet Turkey:
Full country name: Repubic of Turkey
Area: 779,452 sq km
Population: 68.1 million
Capital City : Ankara (pop 3.7 million)
People: Turks (85%), Kurds (12%), other Islamic peoples, Armenians, Jews
Language: Turkish, Kurdish, Arabic, Armenian, Greek
Religion: Muslim (Sunni)
Government: Republic
Head of State: President Ahmet Necdet Sezer
Head of Government: Prime Minister Recep Tayyip Erdogan
GDP: US$471 billion
GDP per capita: US$3,500
Annual Growth: -5%
Inflation: 26%
Major Industries: Textiles, food processing, tourism, motor vehicles, mining, lumber, petroleum, construction.
Major Trading Partners: Germany , USA , Italy , UK , F rance , Russia
Member of EU: no